LOS ANGELES, CA, Oct 28, 2010 (MARKETWIRE via COMTEX) — Lyric Jeans, Inc., (pinksheets:LYJN) today announced the launch of the next generation e-commerce website for www.LyricCulture.com. The newly designed site features a fresh look and feel and is part of the company's overall business strategy to build a significant online presence.
Customers will be able to shop by product category and also search for items with their favorite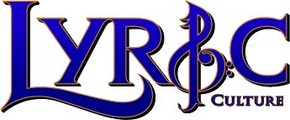 songs. Other key areas include a Store Locater, Fit Guide, Press Coverage, Videos and Celebrities. Links to Twitter, MySpace, YouTube and Facebook provided on the website make it easy for visitors to retrieve the latest content and information.
The "Join" option allows visitors to sign up for membership which provides member only benefits including coupon codes, birthday gifts, product launches, contests, newsletters and more. LyricCulture.com will carry exclusive products in addition to those available at other traditional bricks and mortar retailers.
"Our focus is on creating an easy and exciting shopping experience for our customers," said Hanna Rochelle, Founder and President of Lyric Culture. "There are lyric lovers everywhere and we hope that they will find something special showcasing their favorite songs on our site," she continued.
Follow Lyric Culture at www.facebook.com/lyricculture and www.twitter.com/lyricculture and www.lyricculture.com
About Lyric Culture Lyric Culture is a music-driven premium lifestyle brand involving lyrical content on apparel, jewelry and accessories. The company has licensing deals with the largest music publishing companies in the world including EMI, Universal, Sony/ATV and Disney Music Publishing to name a few and has secured the rights to utilize lyrics made famous by The Beatles, The Rolling Stones, Janis Joplin, David Bowie, Marvin Gaye, and many more. Lyric Culture is currently distributed at Bloomingdale's, Nordstrom and specialty boutiques in the United States as well as in Australia, Germany, Austria, Switzerland, Canada and the United Kingdom. The company also distributes a sleepwear collection at Victoria's Secret.
Included in this release are certain "forward-looking" statements, involving risks and uncertainties, which are covered by the safe harbor provisions of the Private Securities Litigation Reform Act of 1995, including statements regarding Lyric Jeans Inc. Such statements are based on management's current expectations and are subject to certain factors, risks and uncertainties that may cause actual results, events and performance to differ materially from those referred to or implied by such statements. In addition, actual or future results may differ materially from those anticipated depending on a variety of factors, including continued maintenance of favorable license arrangements, success of market research identifying new product opportunities, successful introduction of new products, continued product innovation, sales and earnings growth, ability to attract and retain key personnel, and general economic conditions affecting consumer spending, Readers are cautioned not to place undue reliance on these forward-looking statements, which speak only as of the date hereof. Lyric Jeans Inc. does not intend to update any of the forward-looking statements after the date of this release to conform these statements to actual results or to changes in its expectations, except as may be required by law.
Safe Harbor: This release includes forward-looking statements within the meaning of Section 27A of the Securities Act of 1933 and Section 27E of the Securities Act of 1934. Statements contained in this release that are not historical facts may be deemed to be forward-looking statements. Investors are cautioned that forward-looking statements are inherently uncertain. Actual performance and results may differ materially from that projected or suggested herein due to certain risks and uncertainties including, without limitation, ability to obtain financing and regulatory and shareholder approvals for anticipated actions.
SOURCE: http://www.marketwatch.com/story/website-launch-announcement-lyric-culture-unveils-new-e-commerce-site-2010-10-28?reflink=MW_news_stmp